Samantha Cupless Bra and Garter Set - Hot Pink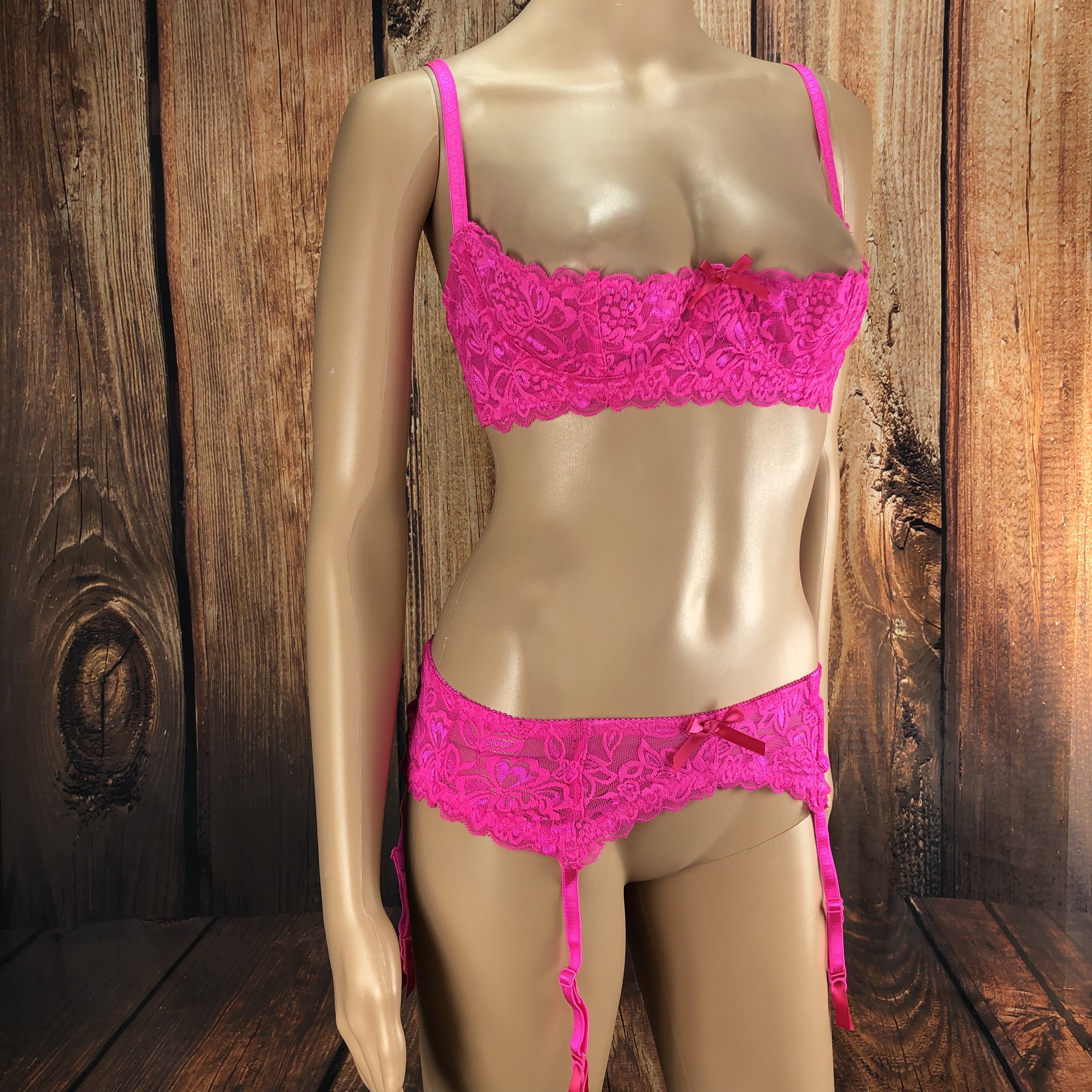 Samantha Cupless Bra and Garter Set - Hot Pink
This hot pink, cupless bra and garter set features adjustable straps and bow accents.
Available in sizes 34/OS or 42/QN.
Only 1 available
Only 2 available
sale
Product Details
Size 34/OS: Cup: B/C. Bust: 35"-37". Hip: 34"-40". Dress size: 8-10.

Size 42/QN: Cup: D/DD. Bust: 42"-44". Hip: 42"-56". Dress size: 14-16.